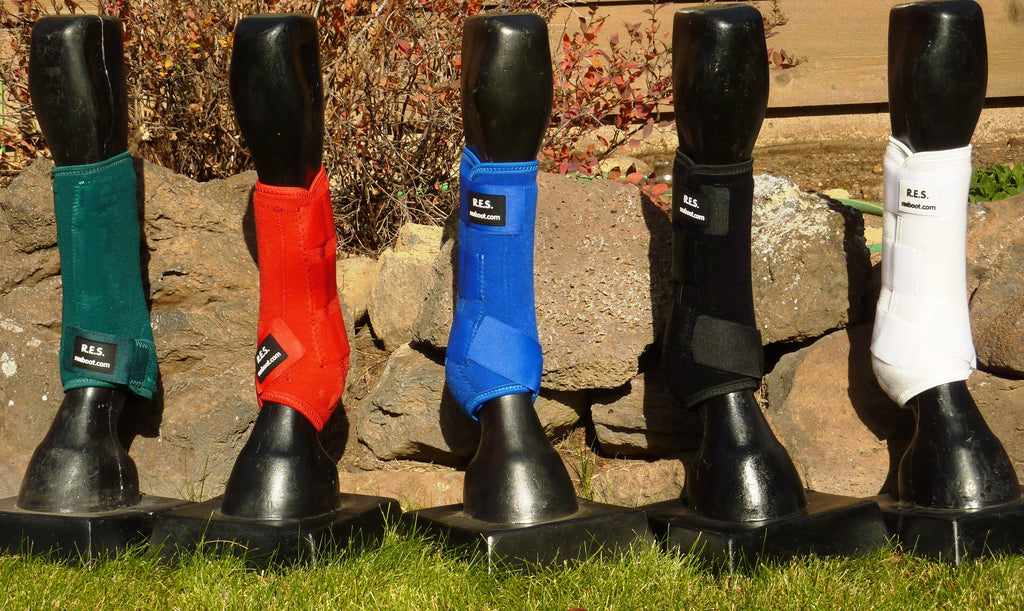 RES- Sport Boots
RES Sport Boot is a slender fitting boot for your equine athlete to allow movement and still give you the protection that you desire.
Our sport boot has a nice ribbon of elastic on the top to prevent dirt from filling inside with constriction on the leg. 
NOTE - Top strap is replaceable on all sport boots.